Challenge yourself and
challenge poverty
in a life-changing experience
Let's go !
Follow the Trail in live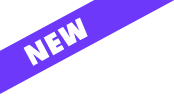 September 14th & 15th 2019
-25%
On registration fees (until May 27th)
Join us on May 18th & 19th
in the astonishing Morvan Regional Park
for Oxfam Trailwalker 10th edition there!
Oxfam Trailwalker exploring a new territory
on September 14th & 15th
for the 1st edition in Normandy!
We join forces with people who share this belief, to empower communities to build better lives for themselves. That's why we are there on the ground, not only to save lives in times of crisis, but also to develop lasting solutions. Our work spans wide because there are many causes of poverty. That's why we're also in front of decision-makers, governments and corporations, and speak out on the big issues. Together we are tackling poverty by changing minds, systems and lives.
more than 483 000 € raised
to tackle poverty and inequalities